All,
I was recently approached by a Connecticut Police Department who saw this forum, and offered up their Federal Laboratories 201-Z Tear Gas Gun to me for sale. I bought it with the case and cleaning tools shown below at a reasonable price. They provided me with a bill of sale on PD letterhead, so that helps give it the provenance I sought.
The case is in remarkably good shape, particularly based on the fact that I can smell tear gas inside the case, even though none is present, and usually that tends to corrode the insides of cases. The end of the barrel is a little frosty with residue, but I will clean that soon. I took a few pictures so you could see it before I clean it.
Here is what the case looks like. I like it a lot!
Here is what it looks like when the case is opened. Notice the cleaning rods. There is a brush, and also what looks like a blued Thompson SMG (WWII Type) cleaning rod.
Here is a photo of the case with the contents removed.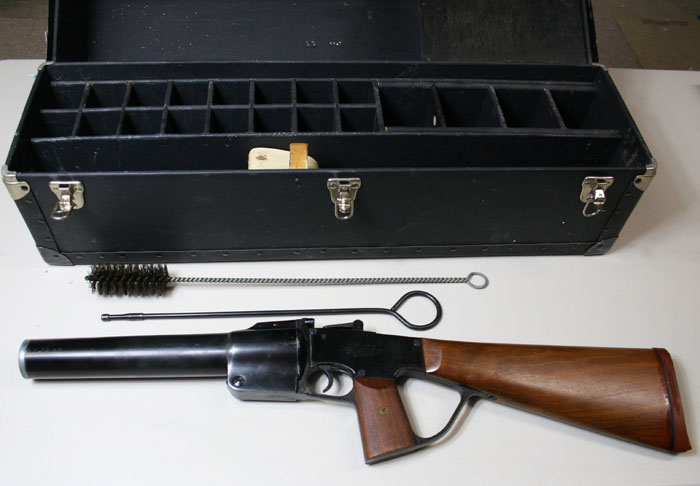 The barrel needs to be cleaned. It has some frostiness and corrosion on the end, and I can smell tear gas residue.
My new 201-Z is the top tear gas gun, and my older one is pictured below for comparison.
The main differences between the two guns are the types of metal, as well as the sights.
Here is the marking on the 201-Z that I just acquired from the PD. Notice Saltsburg, PA address.
Here is the marking on my first Fed Labs tear gas gun. Notice Pittsburgh, PA address.
Does anyone know when Fed Labs moved from Pittsburgh, PA to Saltsburg, PA?
Your comments are appreciated!
David Albert
dalbert@sturmgewehr.com