Gordon Herigstad firing a Colt Thompson at a shoot in Ohio in 2006.  The shooter to his left is Warren Kreiser.  Both Thompson aficionados pictured here
passed away recently.
I'm starting this as a pinned post in memory of Gordon Herigstad, the author of Colt Thompson Serial Numbers, who passed away on 4/23/15.  This post will become a repository for information on Colt Thompson serial numbers that were not featured in Gordon's books, because he left us too soon.
There are thousands more Colt Thompsons that remain to be documented.  Many were consumed over the almost 100 years since their manufacture, but the iconic firearm has an uncanny way of surviving, and resurfacing around the world for us to wonder about and discuss.
I don't have Gordon's latest book yet, and I'm away from my 4th edition of his book at the moment, but I'm pretty sure that the recent discovery of # 11410 in Germany was not documented by Gordon, so it will be the first entry below.  This post will change over time, and I'll leave it open, in case anyone wants to add to it.  Any new serial numbers that are added in other posts will be summarized here, similar to how Gordon listed such information in his books.
Your contributions to this effort will be appreciated by anyone who appreciates Colt Thompsons.
David Albert
4/26/15
#936
In the Imperial War Museum collection in England 
Purchased by the IRA in 1921
Serial number is defaced, but can still be read
Reported by rpbcps on 7/3/17
#2373
Getty Image found showing this serial number
1921A configuration, well worn
Vertical grip broken along grip mount
Has unreadable property tag attached to vertical grip
Reported by by member GIJive on 3/3/17
#4658
Colt Thompson 1921A Serial Number 4658 is currently in the possession of a suburban Chicago, Illinois Police Department 
The gun appears to be in very nice condition
No word on whether it is registered or transferable
Reported by DLansky on 9/4/15
#5771
Appears to be French contract Colt with Berthier sling swivels attached
Located in Europe
Reported by rpbcps on 7/3/17
#6354
Swedish contract Colt sold in 1940
Located in Sweden
Reported by Per Mathisen in his book, "A Thompson for Sweden: The m40," in 2017
# 9283
Lower assembly with 1921 buttstock and pistol grip
It is not known where the upper receiver for this Colt is, and whether it still exists
Fitted to late Model 1928A1 with smooth barrel and L-sight
Founds in the Netherlands
Reported by member rpbcps
#10557
Swedish contract Colt sold in 1940
Located in Sweden
Reported by Per Mathisen in his book, "A Thompson for Sweden: The m40," in 2017
#10841
Transferable MG for sale by Ruben Mendiola, Class III Dealer in Miami, FL, December 2015
1928AC (21/28 Overstamp)
Has 2-piece actuator
#11410
Overstamped from 1921 to 1928, then stamped again to add "U.S." and "A1" to read "U.S. Model of 1928A1"
No Barrel (Dewatted - Receiver and lower with wood and internal parts)
Evidence of being submerged in a lake, probably in Austria - Has British soldered patent date magazine with it, and horizontal foregrip with British style sling swivel mounted on left hand side
Possibly one of 951 Colts purchased by U.S. Army 1939
For sale on egun.de on 4/26/15
#11848
Appears to be a French contract 1921
Photos posted in forum by member Paulsavoy
Currently located in France
Has an L-Drum in it, with action locked in place per European deactivation standards of its location
#12384
Swedish contract Colt sold in 1940
Located in Sweden
Reported by Per Mathisen in his book, "A Thompson for Sweden: The m40," in 2017
#12784
French contract Colt surfaced in France:

sold for $4,000 (deactivated)

Matching numbers upper and lower

Photo included in this thread, posted 3/10/16
#13429
1928AC (Navy Overstamp)
For sale by Ruben Mendiola, August 2016 for $32,995

Has Savage and WH parts in it

​Savage bolt in it was part of 5K rounds semi-auto test in January, 1941 (engraved with details)
#13685
All that is known is that it's in a New Jersey PD

Reported by K-9Dogo on 8/25/15

Updated in late October 2015 as completely destroyed by PD (

Fed into smelter) 

 

#6354
#13960
Swedish contract Colt sold in 1940
Located in Sweden
Reported by Per Mathisen in his book, "A Thompson for Sweden: The m40," in 2017
#14450
Swedish contract Colt sold in 1940
Located in Sweden
Reported by Per Mathisen in his book, "A Thompson for Sweden: The m40," in 2017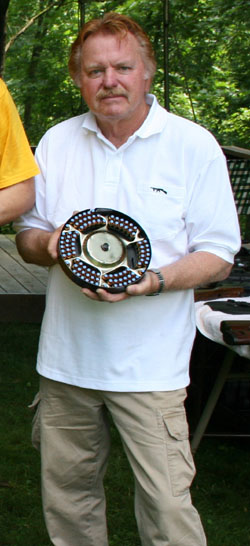 R.I.P. - Gordon Herigstad, 1938-2015