All,
WWII war material production was the most coordinated, united effort that I believe our country has ever mustered. I'm continually amazed by the wide range of contractors who re-tooled to make items out of their normal scope of business. I recently learned that my M8 Pyrotechnic Pistol is another such example, since I read in Gaynor's flare pistol book that the "EVCC" marking on it stands for "Eureka Vacuum Cleaner Company."
Since I'm firmly entrenched watching football at the moment, I'm being kind of lazy by posting these pictures I took 10 years ago of my M8 with an old digital camera, when I know I could get some better pictures today. But, I think they'll do...
M8's can often be found at gun shows, and their prices seem to range from about $80 to $200, so they are still relatively inexpensive U.S. WWII pistols to add to any collection.
Any thoughts on M8's are welcome to be posted here.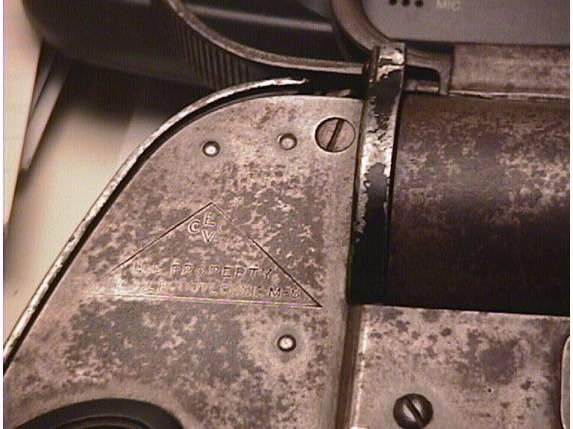 Thanks!
David Albert
dalbert@sturmgewehr.com