All,
I have a British flare gun in my collection that I would like to properly identify. I have seen it referred to by 3 different designations in one book, and on the web. I believe the correct designation is No. 2 Mk 5, but I have one book that refers to it as a No. 1 Mk 1, but I believe they mistook it for an earlier brass WWI model. I have also seen it referred to on the web as a No. 2 Mk 6.
So, if you know what the proper designation is, please let me know, and also let me know how you arrived at the proper designation. Also, I'm interested to learn who manufactured it.
The flare gun has a bore of 1 1/16", and is serial numbered PDR 707.
Here are some photos: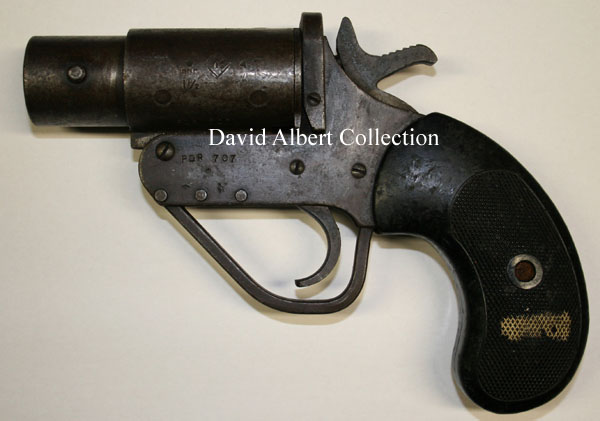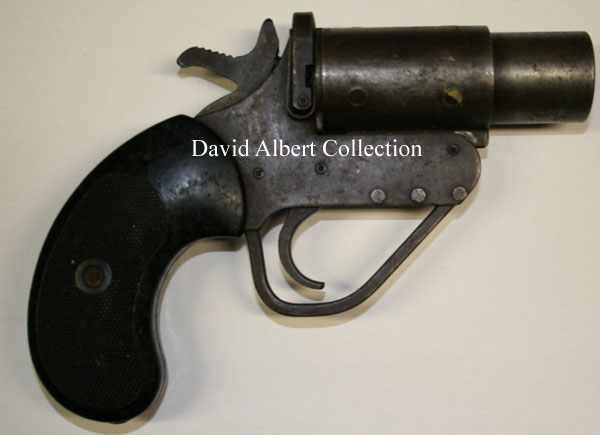 Thanks!
David Albert
dalbert@sturmgewehr.com