Gentlemen:
From Small Arms Review/Chipotle Publishing and prolific author-researcher Frank Iannamico comes this new work. It promises to be the most comprehensive book ever written on the Model 76.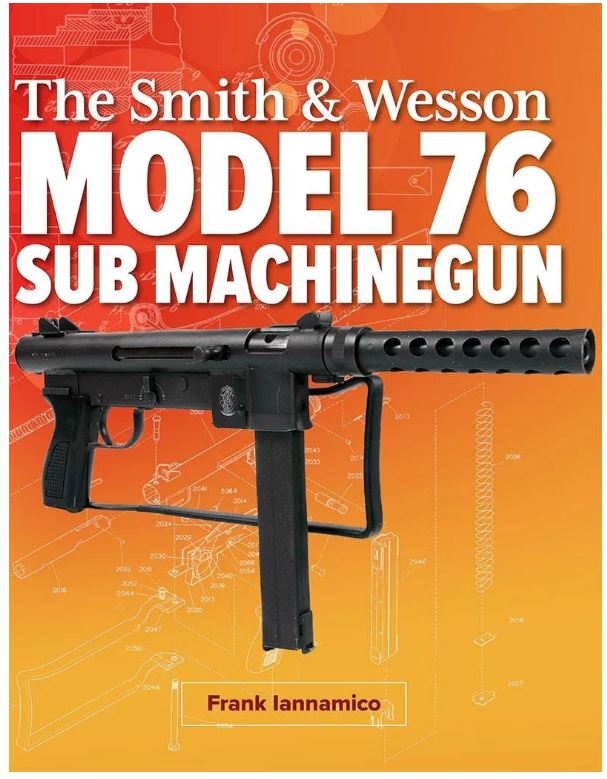 The book is due out in November. Priced at $49.95. The 268 page book will cover the following topics:

* Smith & Wesson Light Rifle Model of 1940
* Smith & Wesson Model of 1945 Carbine
* Smith & Wesson Model 76 Submachine Gun
* History and Manufacturing
* Caseless Ammunition Program
* M/45 Swedish K Submachine Gun
* MK 760 Submachine Gun
* MK 760 Semiautomatic Carbines and Pistols
* Global Arms 76A1
* Burgess SW76 Submachine Gun
* Omega Arms SW 760
* Special Weapons SW 760
* Magazines, Parts and Accessories
* Trubleshooting
* Disassembly-Assembly and Maintenance

Just in time for the Holidays. Finally, there's something you really want for Christmas. I already have my name in for a copy.
Regards,
Charlie
Edited by ordnanceguy, 03 August 2019 - 04:16 PM.