Model: M1 Thompson SMG, Urich Receiver, Full Auto, Class III, 45ACP

Model: M1 Thompson SMG (Urich Receiver), | Semi-Full Auto | Class III | Urich Receiver (SN: 8xx) w/ Savage Lower (SN: 593xxx) | .45 ACP Caliber | The Wood is "EXCELLENT CONDITION" | Oiler in Butt Stock | Firearm - Condition: "EXCELLENT" - (1980's) Built by Richard W. Urich of Allentown, Pennsylvania. All parts are Thompson except for the Urich receiver & RUNS FLAWLESSLY !!! | The Urich receiver, which in my opinion is finished much better than the WW II Model M-1's | **
Urich made this receiver #823 and then stamped "AUTO-ORDNANCE CORPORATION BRIDGEPORT, CT U.S.A."  on the right side?
Here is a previous thread that mentions this  TSMG M1 #817 as being registered by Urich.   Was Ulrich manufacturing TSMG receivers, importing them, registering them, ....? 
http://www.machinegu...wtopic=15086
http://www.gunbroker...?Item=354393094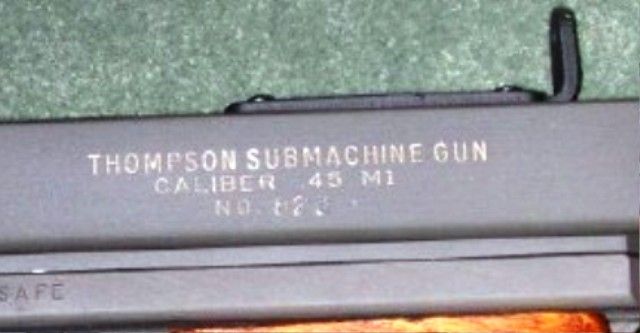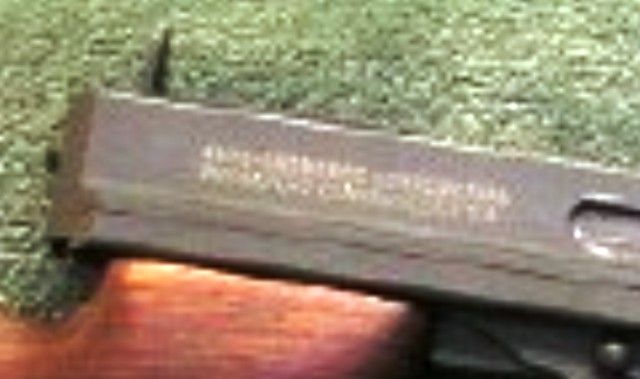 Edited by Arthur Fliegenheimer, 17 July 2013 - 09:42 AM.