Dan Block (Deerslayer) modified 1927A1 Commando

I'm finally getting around to writing this up. I got this great work done by Deerslayer last year.

I came upon a used Commando 1927A1 on the cheap last year and I figured I saved so much I could put some more into it to make it look like something. Because a Commando is parked a re-blue was out of the question so I was going to go for the look of a post war rebuild.

Here's what Dan did.

1.       EZ Pull Spring install and bolt polish
2.       Inlet top of butt for Brit sling swivel ( Not pictured)
3.       Set comp back 2 inches on Kahr Barrel
4.       Custom, Dan Block 1.5 inches longer horizontal forend  ( Unfinished)
5.       Convert 1928 lower for 1927A1 semi w Bolt hold open
6.       Convert Mag catch for TSMG mags
7.       Rivet replacement "L" rear sight
8.       Quick change barrel mod.
9.       Remove ¾ mount and install new ½ grip mount

With the the gun, I sent Dan a 1928 trigger frame and the necessary 1928 parts to make it work in semi only with the 1927A1 receiver.

To me the most unappealing aspect of the semi guns is the 18" proboscis of a barrel and comp. Getting the comp sleeved over the barrel and using the 1.5 " longer horizontal forend is the only way to tame that horrible look, short of an SBR, which I can't have in my state.

I ditched the awful black wood for GI parts. I darkened them a little with Vandehaves dye ( the one with a little purple in it). I wanted to decrease the contrast with the the phosphate of the receiver and barrel.

The gun runs great. EZ pull springs and buffer are the way to go. The selectors are a little tight but I think this came out great.

Thanks Dan.

JR
.
BEFORE
.
.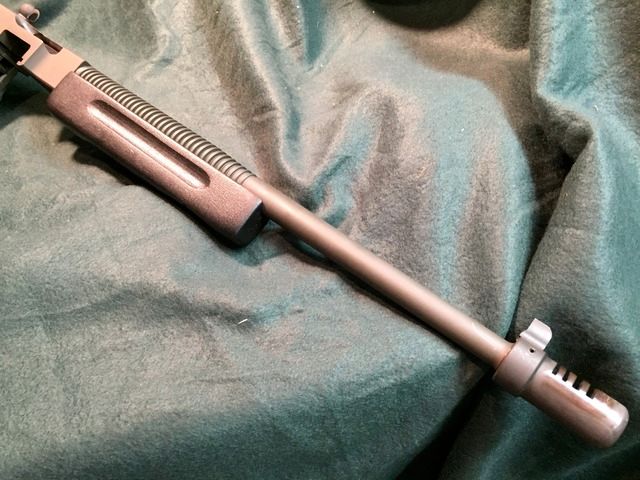 .
DURRING
.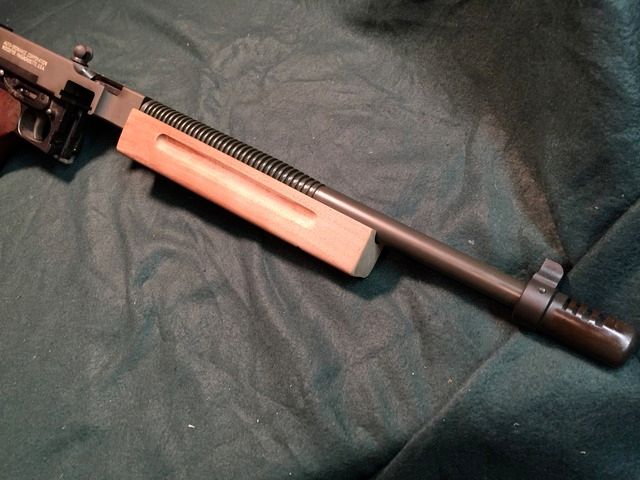 .
AFTER
.
.
.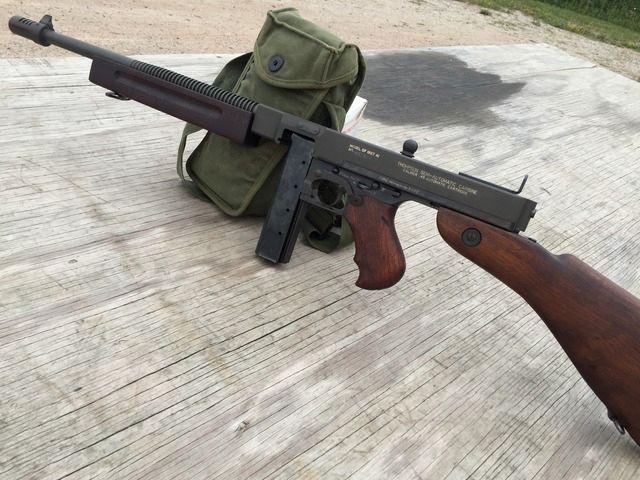 .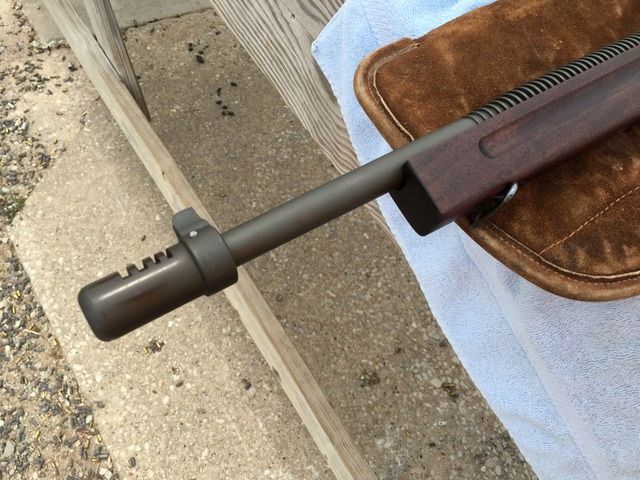 .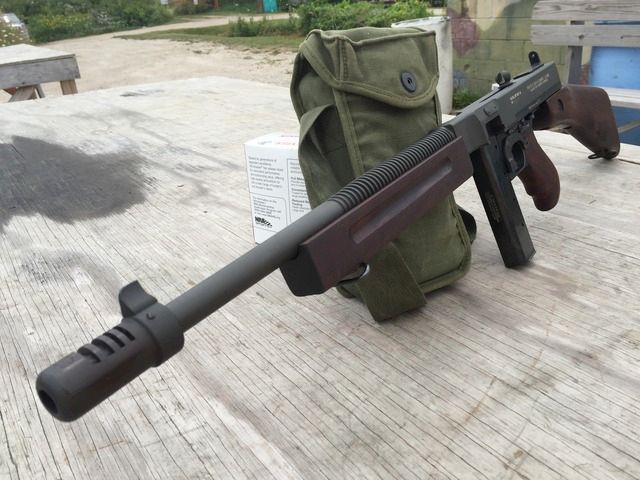 Edited by John Ryan, 16 April 2017 - 09:10 AM.