I went to the Armed Forces Day event at Ft Lewis, WA, and the National Guard museum from across the highway always brings tables of weapons for the public to paw over. I'd always know they had a nice tommy gun, but now I know a little more than I did, I went and looked. I wish I hadn't.
It's a Colt-made M1921, with it's original stocks, all in VERY good shape, has the early compensator (smaller, unmarked) and a bright bolt. It's also serial #6208!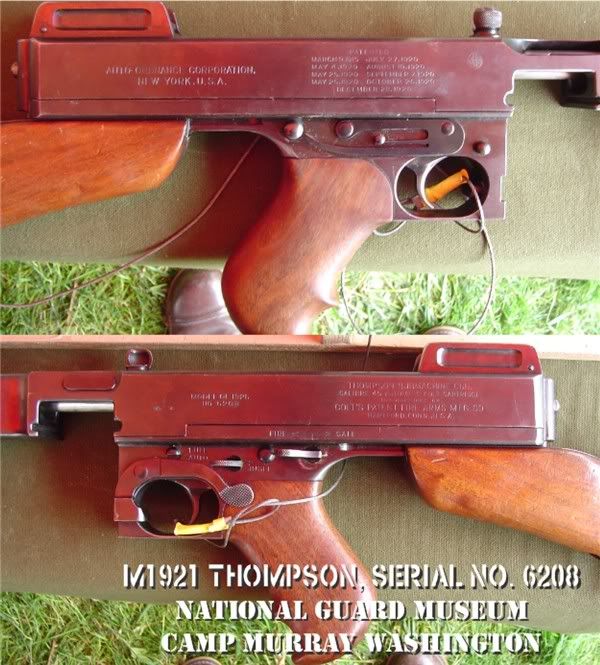 Some dummy dropped it a couple of years ago and broke one side off the actuator knob, and they don't want it replaced. They wouldn't let me take it apart, but people were picked the thing up and playing with it all day (along with a lot of other weapons).
My God, what a sad fate for such an incredibly rare weapon.