These are not copies,. they're original: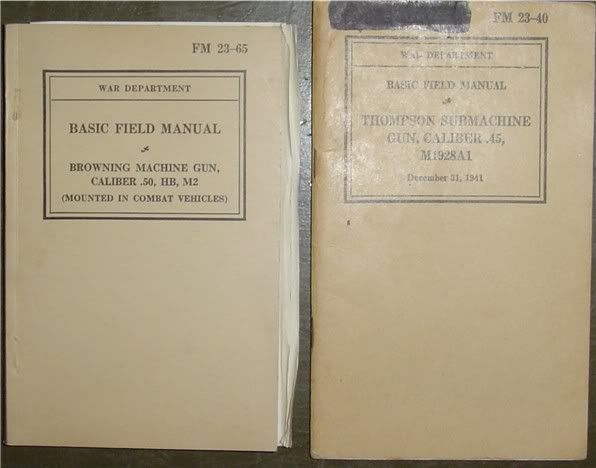 The 50 cal one is in EXCELLENT shape, including the insert changes that came as loose pages to be added after printing.
The Tommy Gun manual is VG- condition, all there, no torn or loose pages, just has markings on cover as you can see and a rubber stamp of the WW2 owner inside the front cover
Each manual is $35.00.
(that means each,
NOT
both for that ammount)
Email me direct for payment instructions:
p51@hotmail.com
I will only hold items for 5 days for payment to arrive. Sorry, no pay pal