I received the color proof copy of the printed version of "Thompson Manuals, Catalogs, and Other Paper Items" today. This is the presentation that board member "SIG" and I have put together for the "lecture" portion of the 2005 Thompson Collector's Association Show and Shoot in Ohio in two weeks. It looks great!
It will be presented on screen with Michael covering the "Golden Age" paper items, and me covering military and West Hurley paper items, with a Q&A session afterwards. This work is the most complete documentation of Thompson paper items published to date , with 107 different items pictured, along with detailed analysis of many items.
Two pages are devoted to a 3-part matrix that Michael spent many hours putting together with white gloves on, documenting the many differences between the first six Auto-Ordnance handbooks. (3 versions of the Model of 1921 Handbook, and 3 versions of the Model of 1928/21/27 Handbook) Michael did an immaculate job on the matrix, and I know it will be very well received by all who have an interest in Thompsons.
I spent over 80 hours working on the presentation, and I can't wait to present it at the show. It is 50 pages (Power Point Slides) long, and I think everyone will like it. A "Special 1st Edition" of 100 numbered color printed books will be sold at the show. If any are left after the show, I will sell them through the mail. The books are similar to the Thompson books that Doug Richardson has printed, in that they have a clear front cover, a black leather-textured vinyl back cover, and a coil binding. The biggest difference is that this book is printed in color throughout. The book will be a handy collector reference guide. The price for the book is $30, and I will begin selling them at the show. I'm not making much money on these, as I wanted them to be available in color to present the highest quality reference piece I could afford to market, which is an expensive venture on a small scale.
I want to sincerely thank several individuals who contributed material to the presentation. Their contributions to the effort are tremendously appreciated!
Many thanks to the following contributors!
Tracie L. Hill
Tom Davis
Shawn Hamblin
"American Thunder II," by Frank Iannamico
Bill Menosky
Craig Zammiello
Mark T. Taylor
Chuck Schauer
Warren Kreiser
I would also like to very sincerely thank Michael Sig for his substantial work on the project. Without Michael, this presentation simply would not be much to talk about. His material, as well as his ideas, research, and input on 20 different major revisions of the presentation that we went through has contributed to a finished product that I am very proud of. A million thanks, Michael!
Here are some preview pictures of several pages of the 50-page presentation.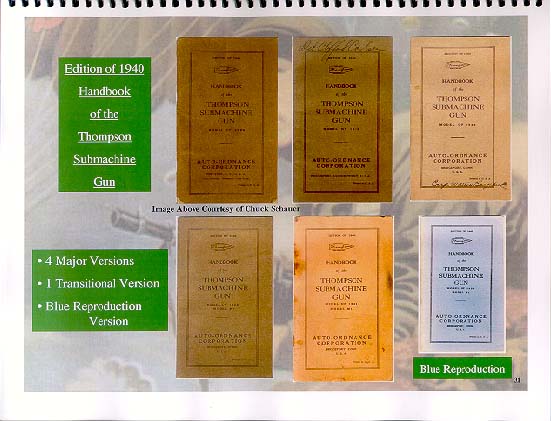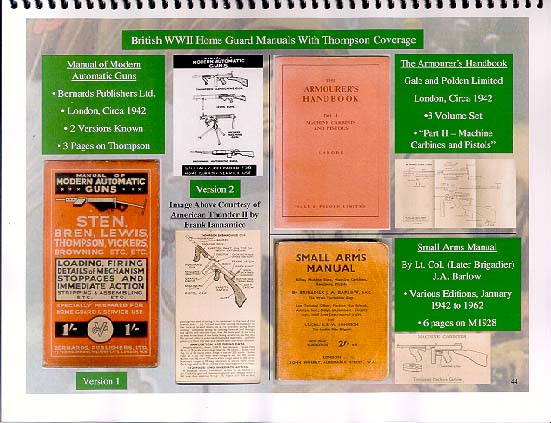 I'm am looking forward very much to meeting everyone at the show. See you in 2 weeks!
David Albert
dalbert@sturmgewehr.com
Edited by dalbert, 04 January 2009 - 10:22 PM.