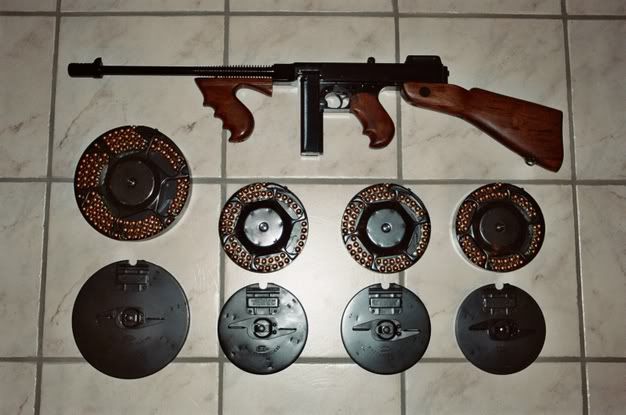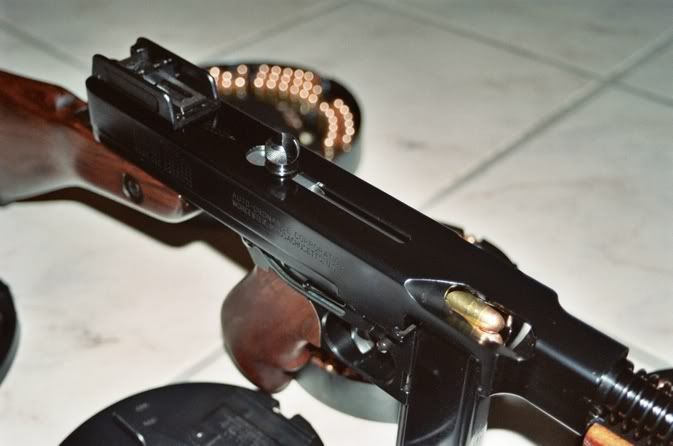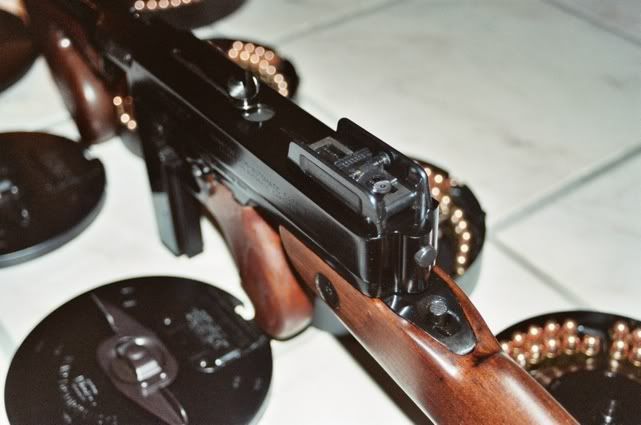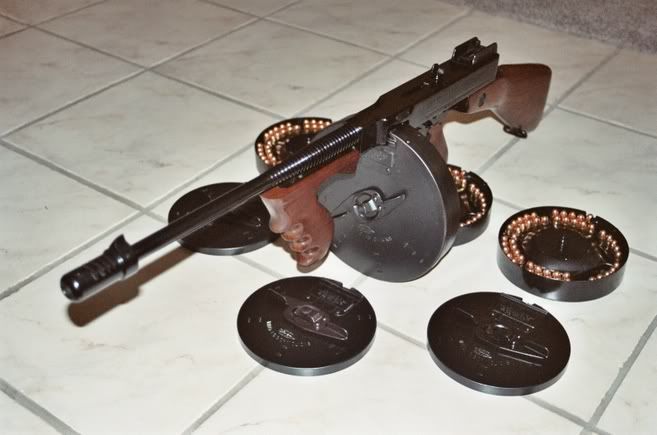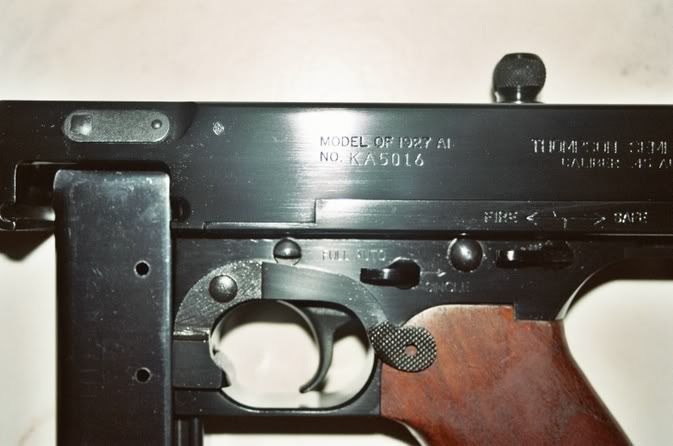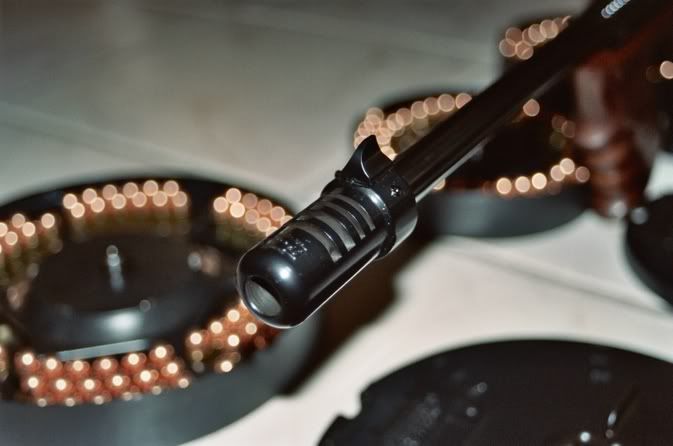 Took me a couple of weeks to get these posted, but I hope all enjoy! PK did a beautiful job on the '27 and I couldn't be happier with the result.
The bolt handle is by Richardson, grips by Dan Block, stock is surplus GI, all else is Diamond K. The barrel shortened (not SBR) and cooling fins recontoured, comp welded on. PK 1/2 grip mount, lower milled for detachable stock, bolt hold open feature with fire control, Lyman sight, GI mag catch refit for full auto mag holes, polished and all reblued. Notice the "Diamond K" proof stamp near the ejector...cool!
Did I say "couldn't be happier"? Thanks to PK, Dan and Doug!
(The drums are WH "C", WH "LEO", WH, Kahr.)