In my continuing quest for ways to waste my free time, I sent my backup buttstock off to a friend who is a whiz with wood. The stock was an unfinished WWII style. As you can see from this image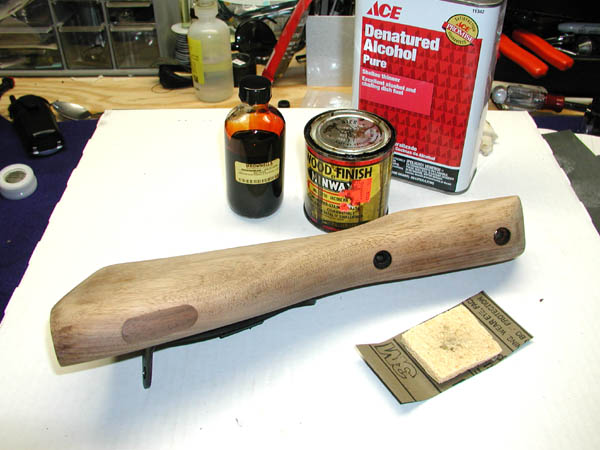 he was able to deftly fill in the hole with some walnut, albeit a darker wood. When you ran your fingers across it you couldn't even tell it was there.
I then set about trying to stain the wood to match my other woods, and it actually came out a bit closer (less red after the Brownells dye was added) than my original stock. It still has some drying to do, but overall I am happy with the results. Curiously, the darker wood ended up staining lighter, so there is no mistaking a patch is in place. Would have been perfect if I was going to the British Lend Lease look!
Mark "MP40": Happy? Happy now? Thanks for the impetus.