My lovely wife, Teresa, presented me with a reprint of the February 10, 1926, Chicago Daily Tribune front page. Some of you may recall, according to Helmer's
The Gun That Made The Twenties Roar
, this was purportedly the first major mention of the "Tommy Gun" in the press (OSTTE).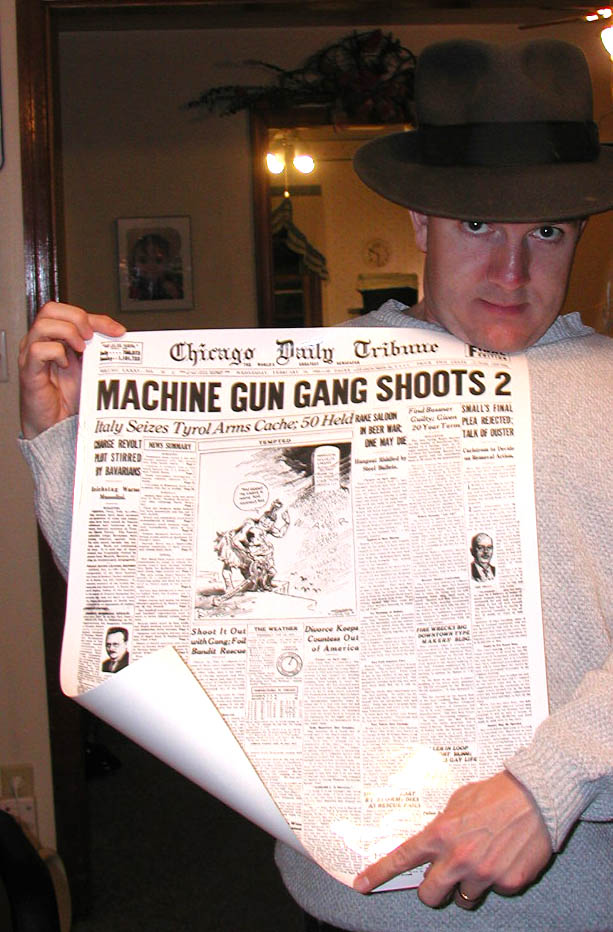 The subline is "Rake Saloon in Beer War; One May Die" and "Hangout Riddled by Steel Bullets". The text begins,
"Thirty-seven bullets from a light automatic machine gun were poured into the saloon of Barton (Buff) Costello...last night by gangsters striving to assassinate two rivals for the highly profitable south side traffic in good beer.
"
Boy, I could just kill for a beer....
It continues, "
Capt. Stege said there was no doubt the bullets came from a machine gun of a type which has been advertised in trade magazines. Thirty-seven shells, all alike, were found on the stairs of the saloon
".
Sounds like the start of a problem there, Cap'n...
What a great gift! Framing to follow.....
What did the rest of you get?
PS: Also got a "Weird Al" DVD!