All Interested,
Here are a few pics from the China People's Revolution Military Museum. There were several Thompsons inside. See below.
There are three Chinese Thompsons here. According to the sign the top Thompson is a Chinese copy produced in Sichuan and is a 7.62mm. Not sure if this is a mistake or not, but that is what the sign says. The center Thompson was produced in Shanxi and is 11.43mm (.45 caliber correct?). The bottom is a 7.63mm and simply says "Made in China".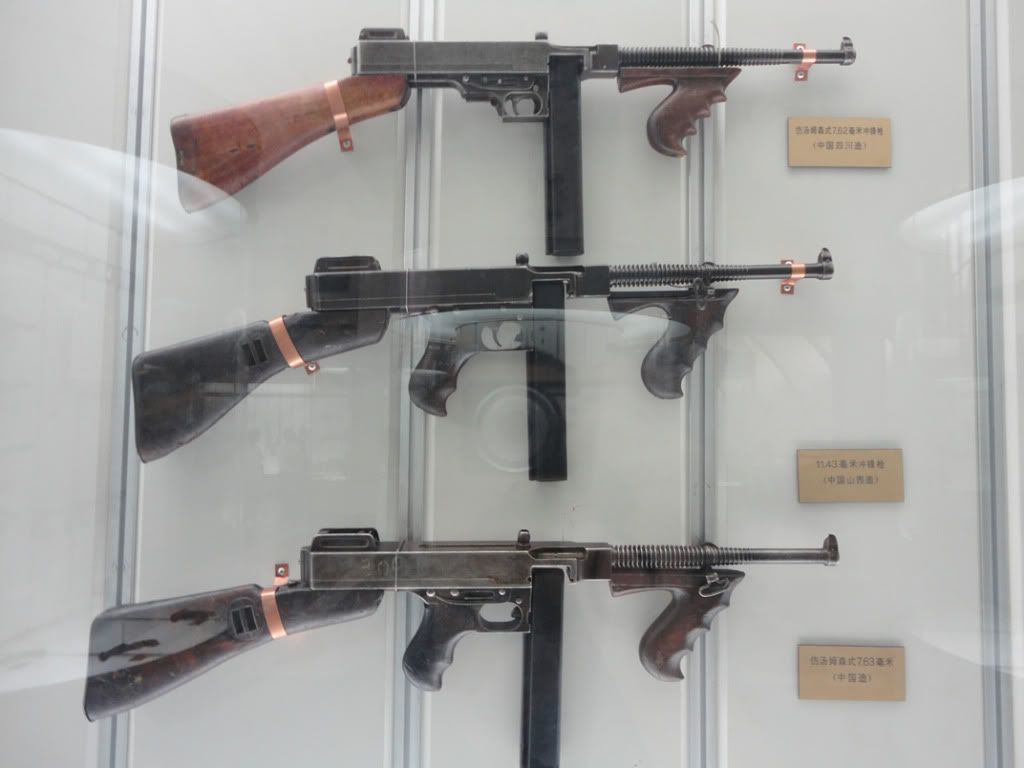 Another look at a Chinese Thompson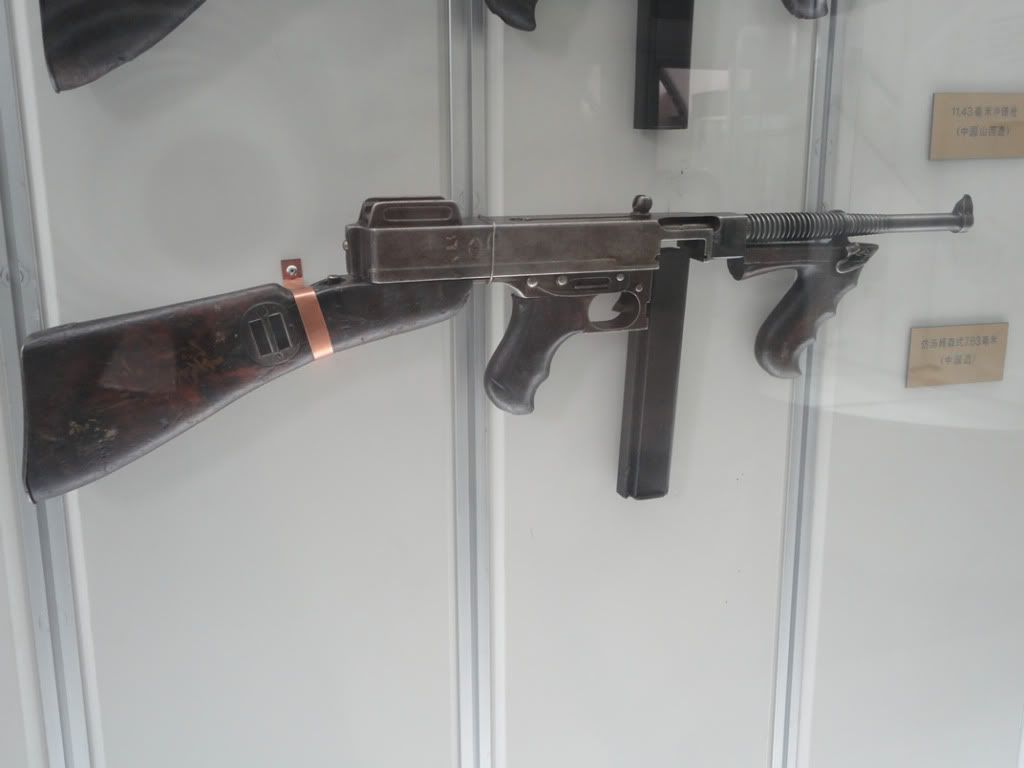 Unique buttstock and holes for sling.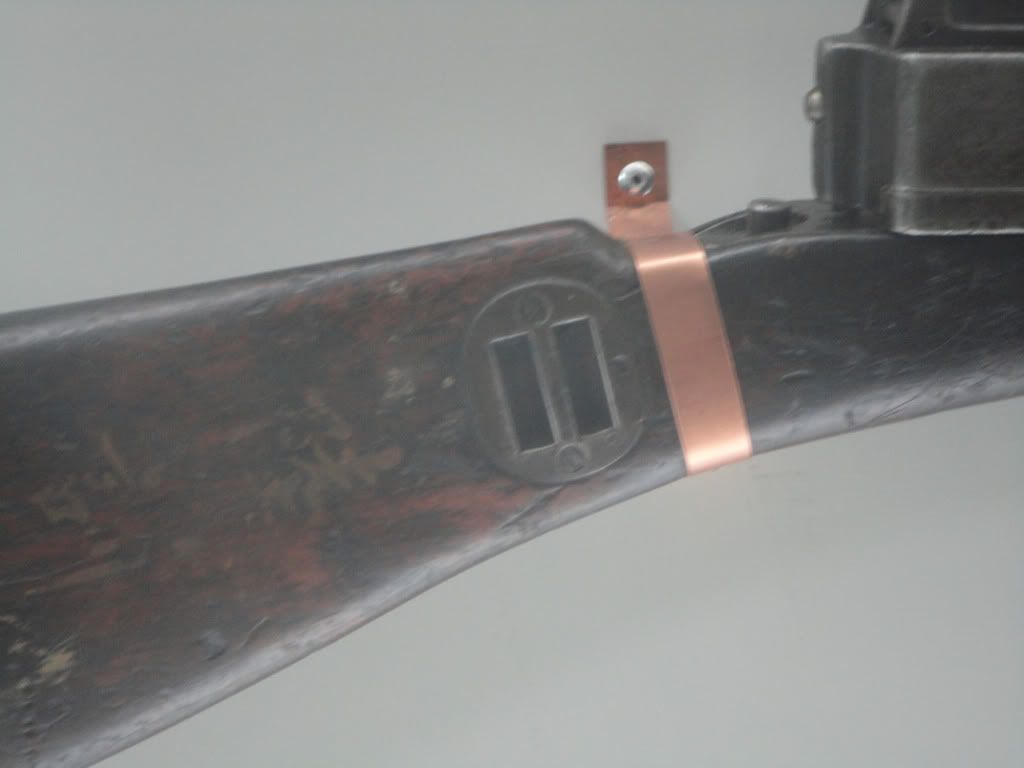 I saw this and wanted to break the glass and take them back to the US. These are mostly AO and Savage guns.
Finally, saw this guy, and was curious. It looks like it has the actuator on top and a finned barrel, but the sights look like an early/mid AO or Savage style, correct? Not sure what model he could be.